This post of 100+ things to put in sensory bins is constantly growing! Sensory Ideas for Kids is a BRAND NEW sensory inspired site started by Crystal from Surviving a Teacher's Salary! I realize it's hard to come up with new creative ideas to add to your sensory bins! The list below (plus printable at the bottom!) will help you stay inspired all year long!
100 Things to Put in Sensory Bins: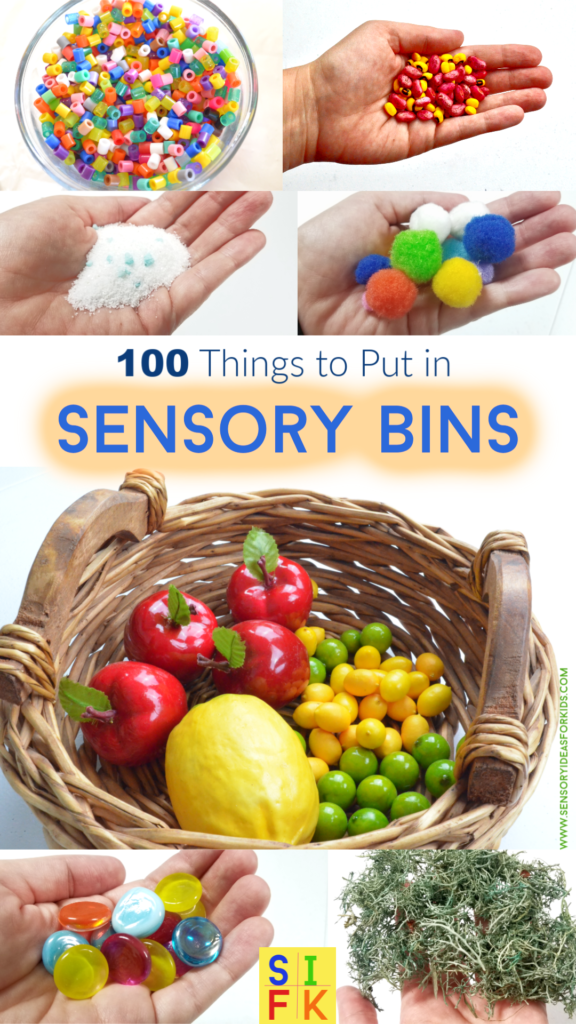 Edible Things to Put in Sensory Bins: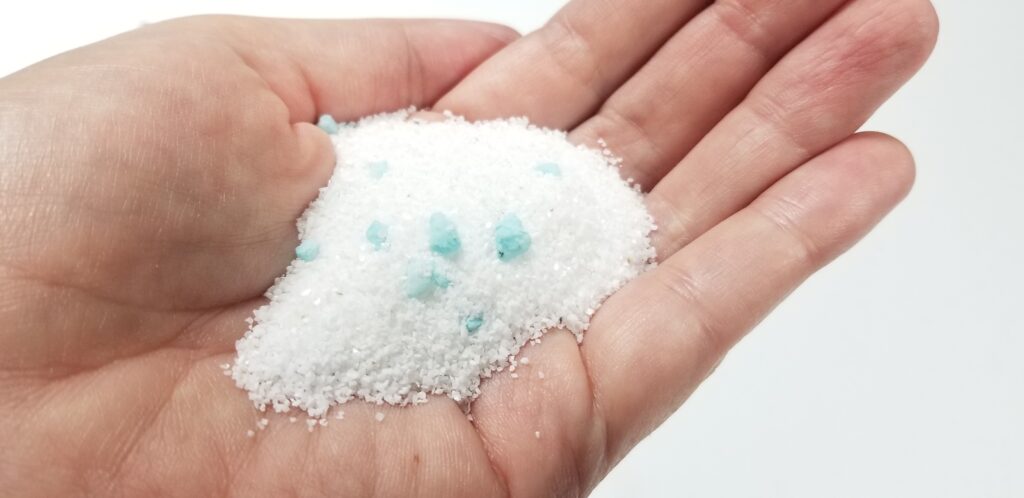 Just because these are edible that simply means that they are generally non-toxic with accidental exposure in the mouth! Keep in mind any food allergies or choking hazards depending on the age of your children using your sensory bins! Also, food CAN spoil if it wet so make sure to keep an eye on any mildew that may grow if drool or water ends up in your sensory bins!
coconut flakes
potato flakes
salt
sugar
chia seeds
oatmeal
cornstarch
cornmeal
sprinkles
whipped cream
grits
flour
popcorn
baking soda
marshmallows
jello / gelatin
quinoa
fresh or dried herbs (cilantro, basil, thyme, rosemary, etc.)
beans (lentils, pinto, kidney, lima, black, etc.)
pasta (acini di pepe, spaghetti noodles, etc.)
water
cranberries
cereal
peas
coffee beans / grinds
mashed potatoes / squash
Craft Supplies to Put in Sensory Bins: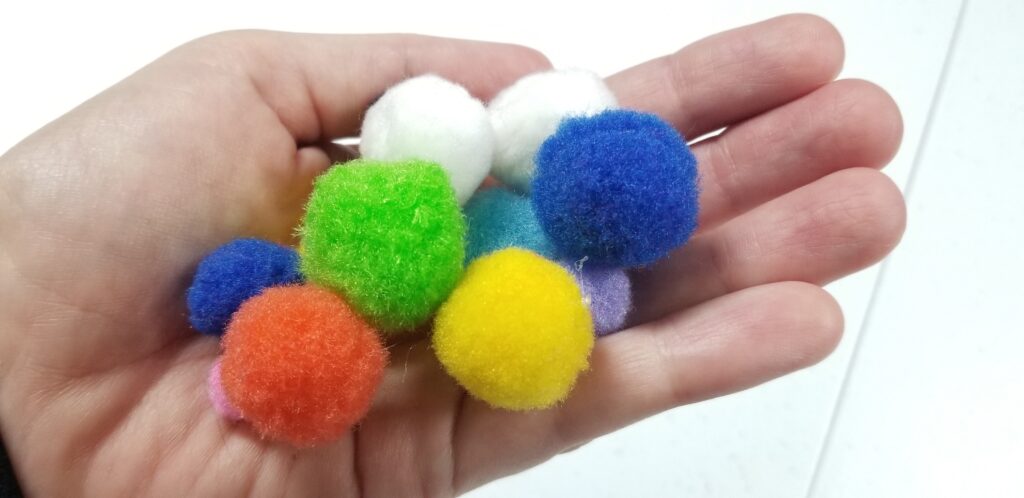 Chances are if you've got kids then you've got a stash of craft supplies somewhere! You can use just about anything from your craft stash in your sensory bins! The Dollar Tree is a great place to get small amounts of items if you need just one bin! Craft sand there is the cheapest too!
pom pom balls
feathers
pipe cleaners
tissue paper
bells
water beads
buttons
sequins
Perler beads
cotton balls
shredded paper
twine / rope
ribbon
glitter
wine corks
Nature Items to Put in Sensory Bins: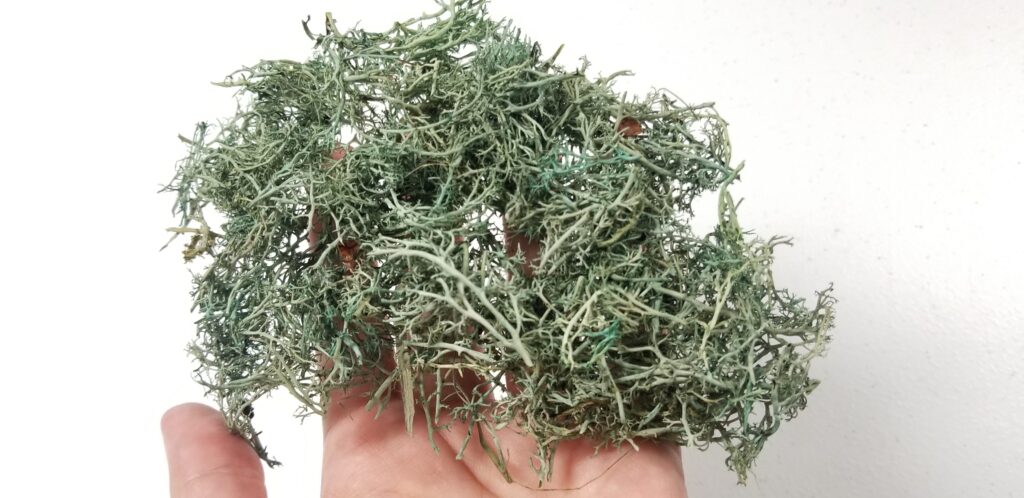 I absolutely love incorporating nature into any type of sensory play we do – and after all, it's free! Have your kids help you gather things from outdoors to add into your sensory bins and activity time!
birdseed
leaves
sand
pinecones
rocks / pebbles
dirt
sticks
acorns
wood slices
grass
flowers / flower petals
sawdust
straw
moss
seashells
pine chips / hamster bedding
coconut substrate (found in reptile section at pet store)
Other Things to Put in Sensory Bins: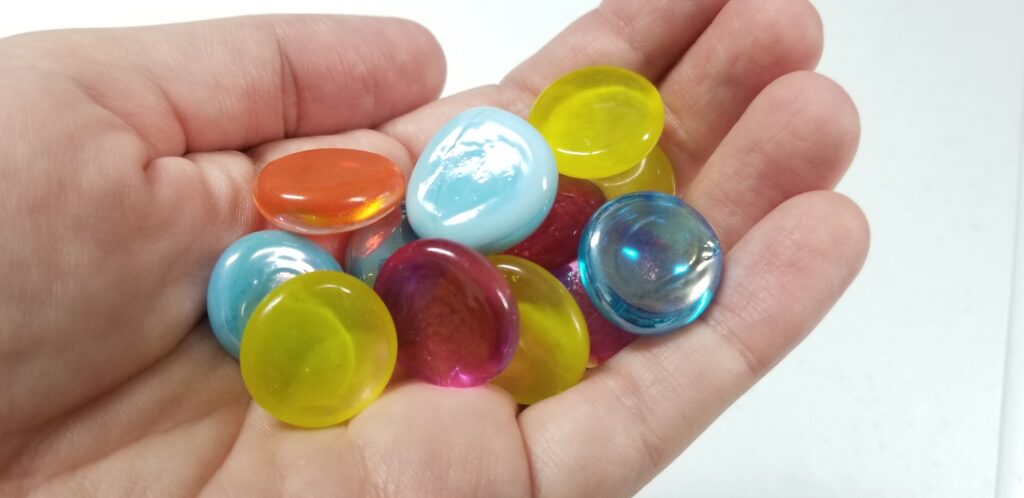 popcorn kernels
popcorn
hair gel
fabric (flannel, velvet, canvas, textured)
tulle
felt
sponges (cosmetic or kitchen!)
poly-fill pellets
cotton batting
sand paper (on bottom)
ice
marbles
burlap
rubber bands
streamers
grated soap
cut up straws
velcro
paper clips
shredded paper
slime
cellophane
bubble wrap
cotton balls
bottle caps
LEGOs
Have some clever ideas to add to our sensory bin list? Leave a comment and let me know what you would add to this list!
Print our quick cheat sheet below to take with you when you go shopping!
How to Store Your Sensory Bins:
There are several ways that you can store your sensory bins depending on the space available to you.
Method #1: Clear Storage Containers
If space is not an issue than the easiest way to store your sensory bins is in separate clear storage containers! I ordered a stack of them from the Dollar Tree which have held up well to the kids. For $1 EACH (container AND lid!) you can't go wrong with the price! The containers stack neatly and you can see through the side what's inside!
Method #2: Ziploc Bags
The ziploc bag method works great if you're tight on space but don't want to throw out your sensory bin materials! You can keep one or two storage bins and put all of the contents of each individual sensory bin into a gallon sized ziploc bag.You can use any ziploc bag for this method but I highly recommend the ones with the zipper you slide across as it is easiest to do when your hands are full!